FOR IMMEDIATE RELEASE
WHAT'S EATING GILBERT GRAPE AND
WHY DOES ASIA SUDDENLY HAVE A TASTE FOR A BIG STEWART MAC?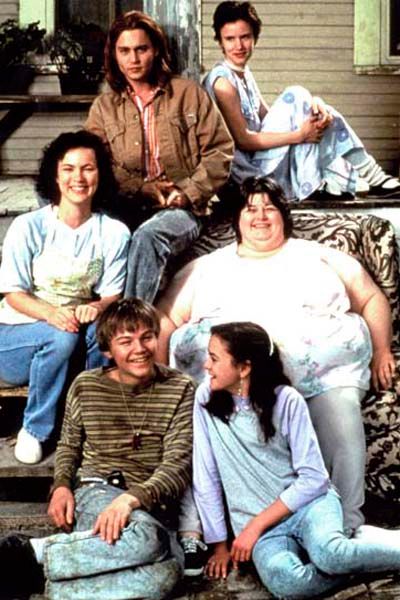 Hong Kong, January 4, 2010: Stewart Mac is quickly making giant strides to break into the Greater China market and, last week, even performed a duet at a Hennessy Artistry gig in Taipei with the region's Dancing Diva, Jolin Tsai.h
Of course, what you're probably asking yourself is, Who the hell is Stewart Mac and why should I care?
Well, if a musician, manager or someone who's looking for new stomping grounds, namely Asia, the Rise and Rise of Singer-Songwriter Stewart Mac should matter.
A few months ago, Stew was just another musician trying to make a quid in the UK.
He had paid for and released the obligatory debut CD - "From Cautious Intent" - 12 all-original commercial Pop-Rock offerings.
He had his MySpace site, his own website, the gigs were sporadic and then, last year, he recorded a song called "
I Love You
."
And that's where We-Enhance - and I - came in.
"I Love You" -
Stew had the voice, he had the musical chops plus he had the 'looks' that make many Asian girls- and quite a few boys- buckle at the knees.
When showing his photos around the office, what was heard most often was, "Waaaahhhh! He looks like David Beckham." Well, a little. Maybe.
"
I Love You
" was originally recorded in Mandarin by singer-songwriter David Tao, originally from Taiwan, and one of the most popular names in Chinese popular music.
The song was one of those big Pop anthems and David's most popular hit.
I wrote some English lyrics for it and Stew was game to give the song a go.
With his Producer David Brant, he recorded the track in the UK and gave it that big Bryan Adams/Bon Jovi-type Stadium Rock sound.
He also recorded a ring-tune for Levi's in Asia and even a song about Douglas Whyte, Hong Kong's nine-time consecutive Champion Jockey- the horse racing kind.
Stew and Champion Jockey Douglas Whyte aka "The Durban Demon"
This is what breaking in Asia is all about: Giving things "a go" to something which might sound "corny" and even bizarre "back home."
It's something many unknown acts have scoffed at- doing what it takes to making it in Asia- and which is probably why they're still stuck in MySpace without a dime to their names.
And no gigs for their music.
Some years ago, Michael Learns To Rock, a Danish band not known nearly anywhere else, decided to focus on the Asian market. It was a very smart move and though fobbed off by many in Denmark for being "old-fashioned," the band has, to date, sold over 15 million in record sales.
They've also had sell-out concerts throughout Asia, recorded duets with Asian artists and with "
Take Me To Your Heart
," another song originally a hit in Mandarin and which I had them record when they came up with an album that was warmed-over Eagles at best, they had a hit which generated over 6 million downloads in less than a month.
To date, the many versions of the video for this song have had way over 8 million views in total.
Those are huge numbers in any language.
"I Love You" came close to being given to MLTR to record. Their last album released in Asia stiffed and they needed a hit.
But, despite their strong fan base, we decided that Asia needed a new "face" and voice.
And that face and voice belonged to Stewart Mac.
Last weekend, Stew and his band- Dean [guitar], Jim [Bass] and Andy [drums]- performed at the Hennessy Artistry gig in Taipei, the band's first appearance outside of the UK.
With having to simply turn up for a sound check in the UK, suddenly, they were being asked what they would be wearing for the gig, how they would be required to walk the red carpet...and how Stew would have to sing a duet with Jolin Tsai- in Mandarin.
Highlights from Hennessy Artistry Taiwan, December 30th 2009 -
I still have Stew's email replying to this request: "I am not happy."
After gently reminding him how none of us are really "happy" about anything and how some of my favourite bands in the UK like Starsailor, Athlete, Doves etc were struggling today and had either been dropped or had left their record labels, Stew got to work on the duet.
Sure, there were a few other "I am not happy moments," but he got it.
He understood that this was not like anything "back home" and here was an opportunity that wasn't gonna knock twice.
When Stew and the boys arrived in Taipei on December 27th, they were "knocked out" by all the fuss.
There were met at the airport and whisked to a 5-star hotel in Taipei.
There was a large bouquet of flowers welcoming them from their record label in Greater China, Gold Typhoon and the team from the Taiwan office.
They met the organizers of the concert and were given crystal souveniers.
On their way to catch a football game at some local sports bar, they saw a giant billboard in downtown Taipei advertising the event- and with their picture on it.
Over the next two days, Stew had non-stop interviews with the media.
They took thousands of photos, he did nine hours of promo for each of two days.
In February, he becomes MTV Taiwan's New Artist Of The Month.
Stewart with DJ Casey Conner and Jolin Tsai
Rehearsal time was in short supply and the sound quality at the event made up of an audience of over 5,000 was hardly something for audiophiles.
But, after US-based DJ Casey Conner performed and worked hard for her money to a somewhat motionless audience, the band took over.
Starting off with a song written by the both of us specifically for the concept behind Hennessy Artistry, Stew and the band did everything asked for by the organizers. And more.
They were professional through and through and the duet with Stew singing and "dancing" with Jolin was priceless.
Seldom has a rock artist danced so well!
The audience loved it. And the media.
As did Hennessy, THE biggest sponsor of music events in Asia.
Stewart Mac & Jolin Tsai sing " You Will Marry Me Today" -
Stewart Mac will be back as the offers are already on the table.
He'll be back to perform in Greater China plus other countries in Asia- Singapore, Malaysia, Sri Lanka, India, and, possibly, Japan.
His debut record release on the Gold Typhoon label- formerly EMI- will be first out in Taiwan on February 5.
This will coincide with a Valentine's Day promotion built around "I Love You."
A documentary about his musical journey to Asia is in post-production stage.
There is an entire online property being built around him.
Stew is all set to do very well for himself and We-Enhance will be part of his musical journey.
Making it in Asia really does not mean taking a backward step with one's music.
It does not mean rubbish like "selling out."
It's not about being blond and having blue eyes and singing soppy ballads.
Asia is changing and there is, for example, a huge Indie Rock scene in a city like Beijing.
A great Rock band like Placebo will do somersaults to play Beijing. And they will.
Black Eye Peas remain huge throughout Asia.
Tickets for Green Day, Muse and the Killers, all playing parts of Asia later this month, are moving fast.
On the other hand, Beyonce recently played in China and, despite what many say was a good concert though with "an abrupt end," apparently, the organizers couldn't give away the tickets.
They are said to have taken a huge bath on the deal.
It's strange to think Kelly Rowland does far better in China than Beyonce.
Then again, Kelly Rowland doesn't need the epic productions of a Beyonce concert.
All she needs is a microphone and a Music Minus One track.
Beyonce in Shanghai
Other resounding flops in China over the past few years have been Kylie, Kanye West, Jay-Z and a other big names, especially from the US, who have simply failed to click with local audiences.
Why? Horses for courses, ticket pricing, ineffective marketing, not understanding local music fans and simply bringing in the "wrong" International acts for Asia.
Worked strategically and with those who understand the music scene and, more importantly, local music fans and how there is no "typical Asian fan," this region could mean moving an unknown artist's career forward in leaps and bounds.
It could mean succeeding where "marquee value names" have stumbled and flopped.
And on that note, if a Rock band, do send me your music, photos etc.
You just never now where it might lead.
Just ask Stewart Mac.
Happy New Year?
Yes, and Happy Stew Year....
Cheers,
Hans Ebert
--
ABOUT WE-ENHANCE
| The New World of Entertainment: Asia
We-Enhance [WE] is a music marketing plus artist development and artist management company based in Hong Kong.
-- END --
For more information, contact:
We-Enhance Inc.